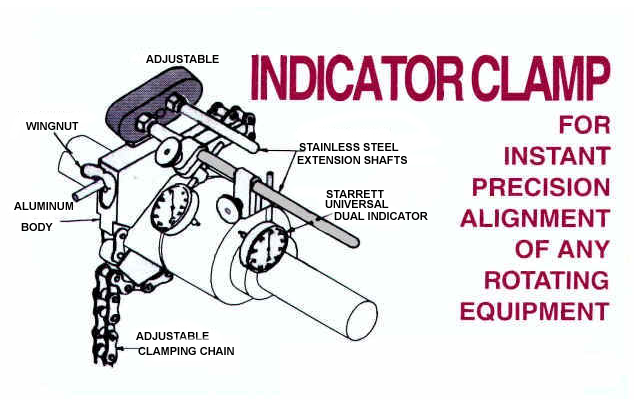 ---
Example:
Motor, pumps, turbines, compressors, extruders, rolls, spindles, ets.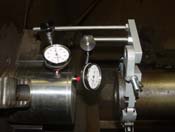 Live view
These clamps are used in all industries such as paper mills, plastics, oil refineries, power houses, chemicals, training schools for machinists and millwrights.
Made of stainless steel, aluminum with alloy steel bolts and #41 R.C. chain.
Two stainless steel rods 5/16" dia., 3" & 6" long fits any indicator.
*Dial indicators shown above Not Included. Can be ordered separately.